In conversation with Sara Urbaez
Edited for length and clarity




Bethany Mollenkof:
Birthing in Alabama + New Work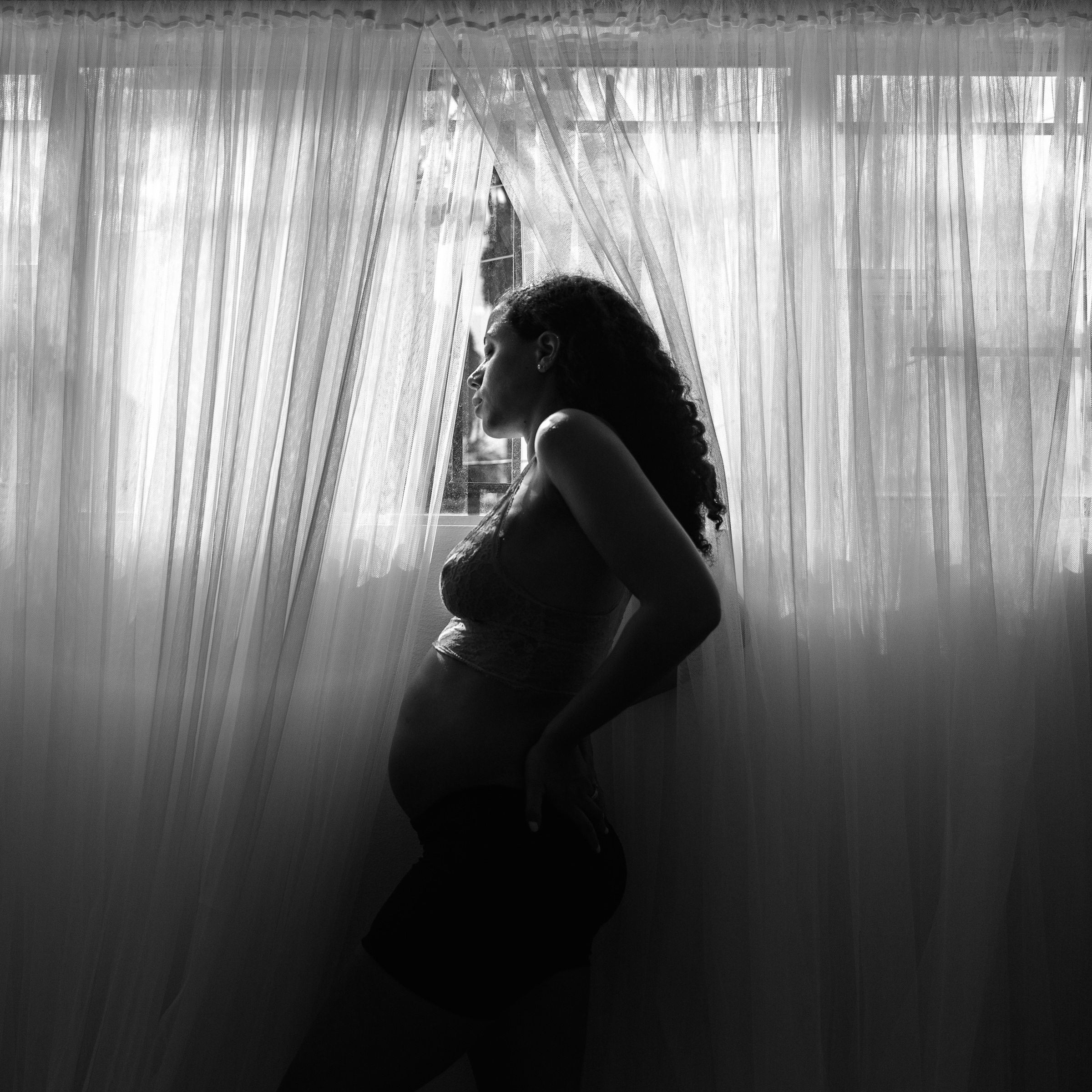 [Note to our readers: Bethany originally received a grant from
We, Women
to document midwives and birthing in Alabama. She was set to go back and photograph the community. However, due to her pregnancy and the spread of COVID-19, she was forced to put her project on hold and chose instead to focus on documenting her pregnancy at her home in Los Angeles. This conversation took place over a period of three months: a month before Bethany gave birth and two months after her daughter was born. -Sara]
I've ever seen anything quite like your personal project on pregnancy, especially with the black and white imagery, I love the tones and the shadows and light coming through. For me, as someone who does doula work, I feel the photo industry and that work is so separate that I've never been able to merge them. I wanted to talk with you about what this project [taking self-portraits while pregnant] means to you right now, and what it's been like working on it.
It's been super interesting — she's a surprise baby. My husband and I wanted kids but weren't in a rush, so we decided to start trying and figured we'd have kids in the next couple of years. By December [2019] I was already pregnant, so we thought, "2020 seems a good year."
I wasn't super focused on photographing my pregnancy. I thought, "Cool, I'll take pictures," but I didn't feel I had a story I needed to tell. We were excited about having a family. Then as soon as the COVID stuff started happening, I realized I wouldn't be able to work on my birthing project.
I was really excited to go back to Alabama pregnant, to work while I was pregnant with other pregnant people. My focus was this was going to be a really cool experience to share with other pregnant women while I'm photographing them. I wasn't the focus of it at all, because I've never done that before. I've never put myself in a story.
I have the grant from the
We, Women
, and they're going to publish some of the photos. I still have to figure out all the details because I haven't fully — it's so crazy to be living through all this and then to be thinking about it as work, too.
Yes, it's not something that you can freely do, there's parameters.
Yes, so it's been weird to try to navigate that, but I haven't been able to go to Alabama. I still want to photograph the community in Alabama because I haven't seen any information about coronavirus and pregnancy — there's not a lot of good stories. The New York Times had one that was animated. It was cool, but I wanted to see what this experience is like, especally because we already know
all the statistics for Black women and birth
, and this feels like a very important story to tell. I'm a journalist, so I need to figure out how to tell it. I started taking pictures of myself and my husband. Those pictures now mean even more because we didn't think that coronavirus was going to be such an isolating thing.
I'm trying to get my mind around it — my mom was supposed to come visit, my sister was supposed to come visit. Now my husband can't even go into the appointments. It's a very isolating experience. I wanted to create imagery that shows how isolating it is. That's where the light and the shadows and fragmented images of different parts of myself and the writing.
Then the Black Lives Matter movement started. We had already chosen her name, Luna Pearl. Pearl is my grandma's name, my Black grandma. Pearl is really important to us because — I don't know what Luna is going to look like — carrying on that name is really important to us. My middle name is Randolph, which is my Black family's last name. They were enslaved, that's their enslaved last name.
There's this idea of resistance and her whole birth has taken on a whole new meaning for me and her importance in the world and who she will become. All of it feels so counter to everything that's happening. Coronavirus, isolation, all these things — we're still here and we're going to keep persisting. That's how I've had to cope with it, because all of my expectations, I could never have thought any of this would happen as well.
I know for me, what really interested me in doing birth work and being a doula was about connection to my ancestry, to the women in my lineage who were midwives and who, in the midst of a dictatorship, supported women in giving birth — the radical act of resistance that it is to be a person of color and to bring life and what it means. Is that something you were thinking about when you were working on the "Birthing in Alabama" project?
Yes, and that's where I've been trying to reconcile the two. The Alabama work is all in color and it's a different tone, but the reason why I started working in that is because my sister had a baby three years ago in Tennessee. I saw the racism she experienced and how people didn't listen to her because their son is special needs. It still happens. She was at the doctor two weeks ago and they asked her if she was the foster mom because he's very fair. It's ridiculous stuff that we have to go through.

Having talked to my mom, this whole birthing thing really made a lot of sense for me to start pursuing before I even thought about having kids. I really wanted to understand this — it feels like the ultimate act of resistance.

We've had these things in our histories for so long that have been erased. I wanted to go to the places where we are still persisting and photograph these women. That was the premise for how I started the birth work in Alabama. Then I did the abortion work for the New York Times and it all made so much sense. As soon as I started working on it, I knew it was what I needed to do. It all clicked spiritually and mentally — everything made sense to me.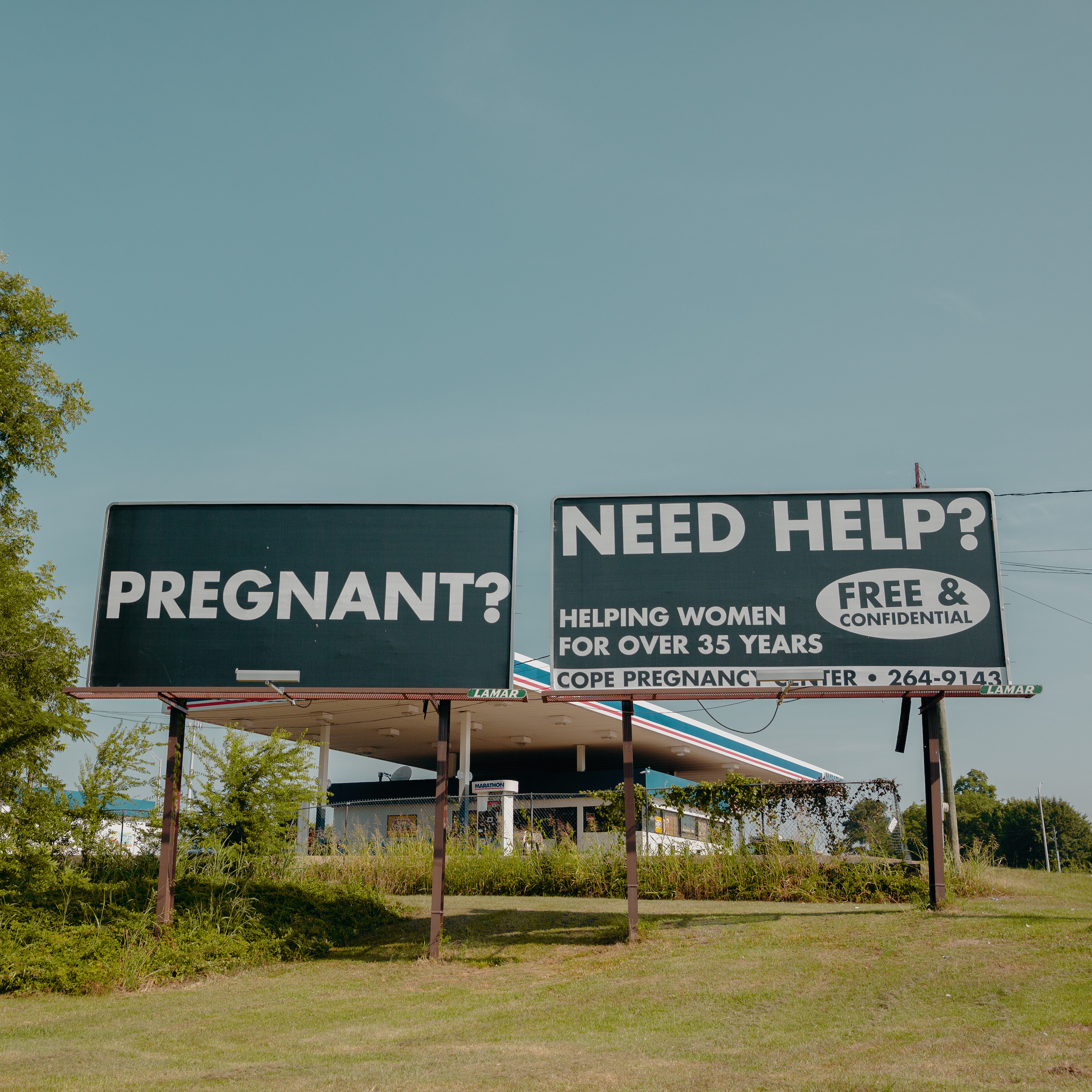 That's what I felt when I started volunteering as a doula work. I was like, "Of course, of course this is the work I am meant to do."
Exactly. As soon as
I traveled to Mississippi
, I was "Oh, this is it." I would say that it was almost three years ago that I started thinking that and reading and really investing in my own understanding of the past and of women — how we've always been there, and how it's always been denied. Women helping women has always been something that's been taken away from us and institutionalized so that men are the ones who get credit — It's crazy.
All of that connects, and then me being pregnant has been this whole other aspect of it. Now I'm the one experiencing a lot of stuff. The cool thing though is all three of my doctors have been Black women. So my experience has been really good, medical-wise, other than the coronavirus keeping Gabe from being able to go to the hospital with me and the isolation aspect of it.
I'm so glad to hear that you are supported, because I've been a witness in many rooms where I've heard horrible things doctors said. As women of color, our own perceptions, and our own lived experience, aren't listened to or respected in medical spaces, and in pregnancy.

No, they are not.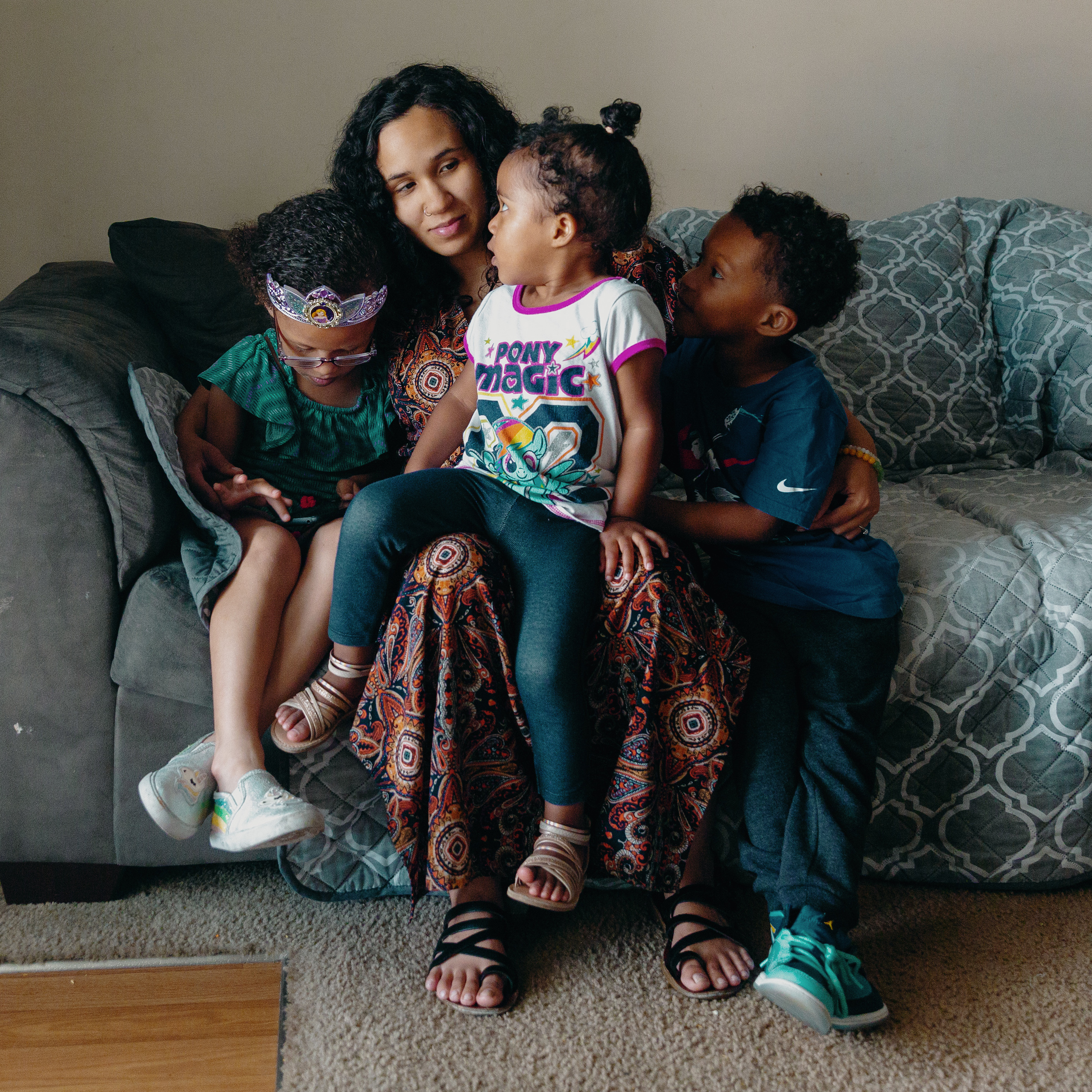 It's not taken seriously, and part of me has been thinking about how that also happens in photography, because so many times, it's a white outsider who was sent to document the South or some of these experiences, places they have no connections to rather than letting artists really speak to their lived experience. That's something I've been reflecting on — photography adds another layer of resistance to your work because it's your body, it's your pregnancy and you're documenting it.


Yes, and that to me has been so interesting, because if you look at any sort of personal essays that get published or stories about people, very personal love stories or anything, it's never centered around Black women. The only people we know are the super famous ones. That's what I've been thinking a lot about, how this is published or how I put this out in the world –– I think even that is an act of resistance.

Me continuing to work and document this is resisting the industry that says, "We don't really care about that." It's been fascinating. I want to make sure when I put this in the world that it's very intentional. That people understand that I'm actually saying something with this — that I continued to work on my narrative and I worked in the field this entire pregnancy because that's me pushing back against an industry that says, "Women can't be pregnant. Women can't have kids, women can't be in it." Every aspect of what I'm doing is very resistant to white supremacy and all of this stuff.

I have a photographer friend on Instagram, and we were talking — she didn't know I was pregnant and she said, "I'm so inspired. I've been afraid to talk to my partner because we didn't want to open that can of worms about having kids." She messaged me a month later and said, "After I talked to you, I felt empowered to talk about it with him — I actually felt like, 'Oh, there's a chance I could do this. This could be possible.'"

I feel that with this whole story I'm trying to figure out what's the best platform and what's the best place to get it out there so women can actually feel like it's possible. This fight, all of this shit, you can still make your life what you want. You get to dictate that, don't let all these people dictate your experience for you.

The visibility is so important because imagery is so crucial to how we understand culture, what we expect, and to see images of a woman photographer working in the midst of it — it changes people's perceptions.


Yes, I thought about it. it's so hard to get my mind around all of this because I'm used to telling other people's narratives. Part of me is really protective because it is our lived experience and my child. I want to make sure it's the way that I want it to be. I've had to think about how I want this to actually exist in the world. I'm a private person in general. Part of me wants it to be mine, but my husband always tells me that my story is unique and powerful — it's so universal.



When we first had our conversation, Luna Pearl had not yet been born. Two months later, can you describe how life has shifted for you?


Our baby is here! She is the most wonderful, curious little being and she is teaching me so much about patience. Being a mom is incredible. My labor and delivery was intense and I came out the other side truly wrecked. I am finally feeling healed but it has been a big transition — I am finally processing the last 10 months.

My photo essay called "Giving Birth in a Time of Death: A Love Letter to My Daughter'' published in National Geographic and I have been blown away by the response. I worked with some incredible women on the edit and copy, and felt truly supported in the process. I couldn't be happier with how this all came together. The moment I saw the story go live, I was holding Luna and burst into tears. I feel very at peace with the work existing and the space it is creating.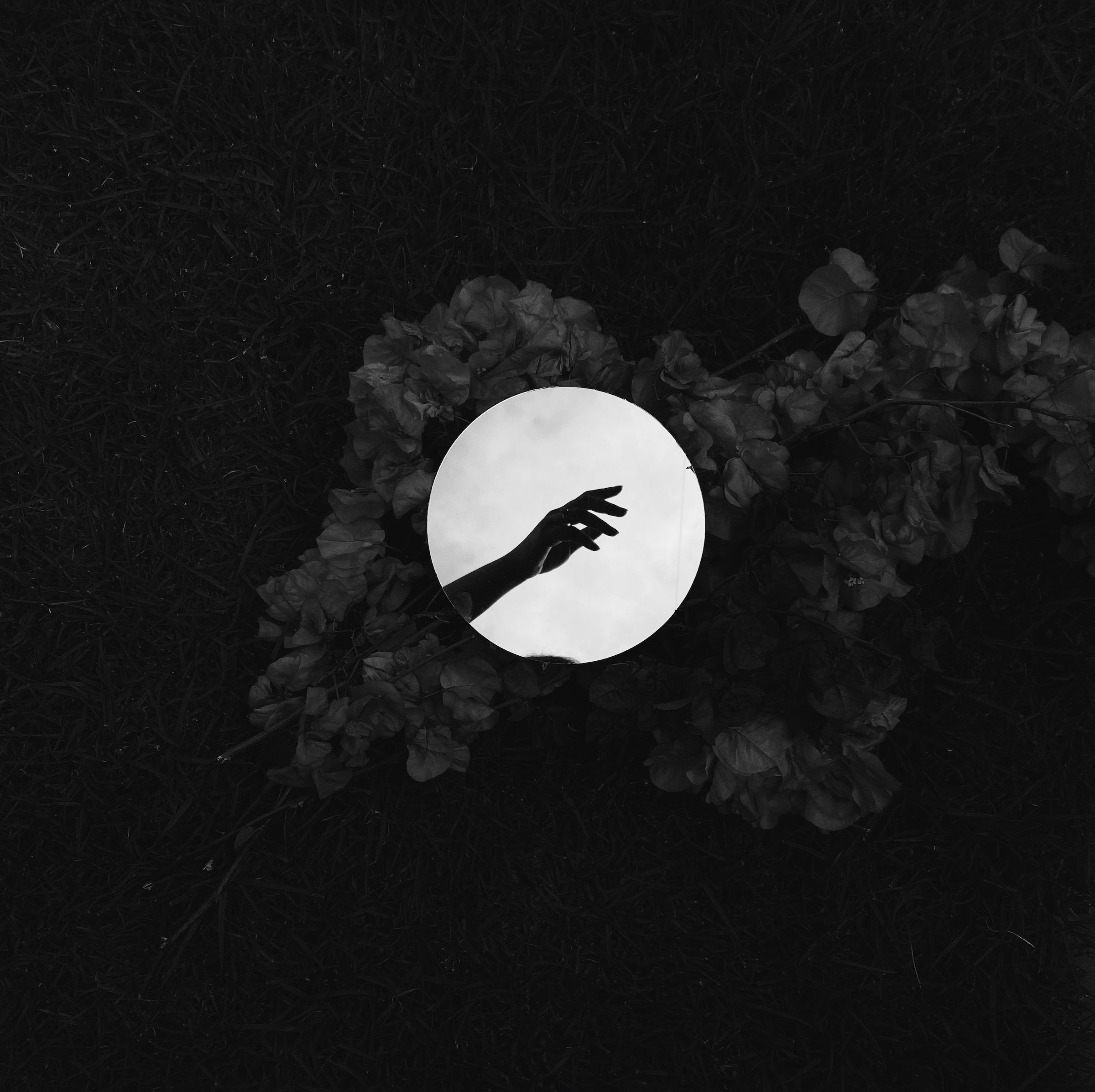 Do you think along with this major life transition that how you view and create photographs is now different? Is there anything you are noticing about the work that you had not considered before?


For the first few weeks after Luna arrived, I couldn't look at the photos without crying. Pregnancy to delivery to motherhood is such a fast process and I needed some time to transition. I was scared I wasn't going to be able to get the work out there. So, I let them sit for a few weeks and then started working with editors at National Geographic.

I now can look at the photos in a more objective way, because, in a lot of ways, I am no longer that person. Being Luna's mom has unlocked so many different new parts of my identity. Which has been surprising and lovely, and I can feel myself approaching all of my work in a new way.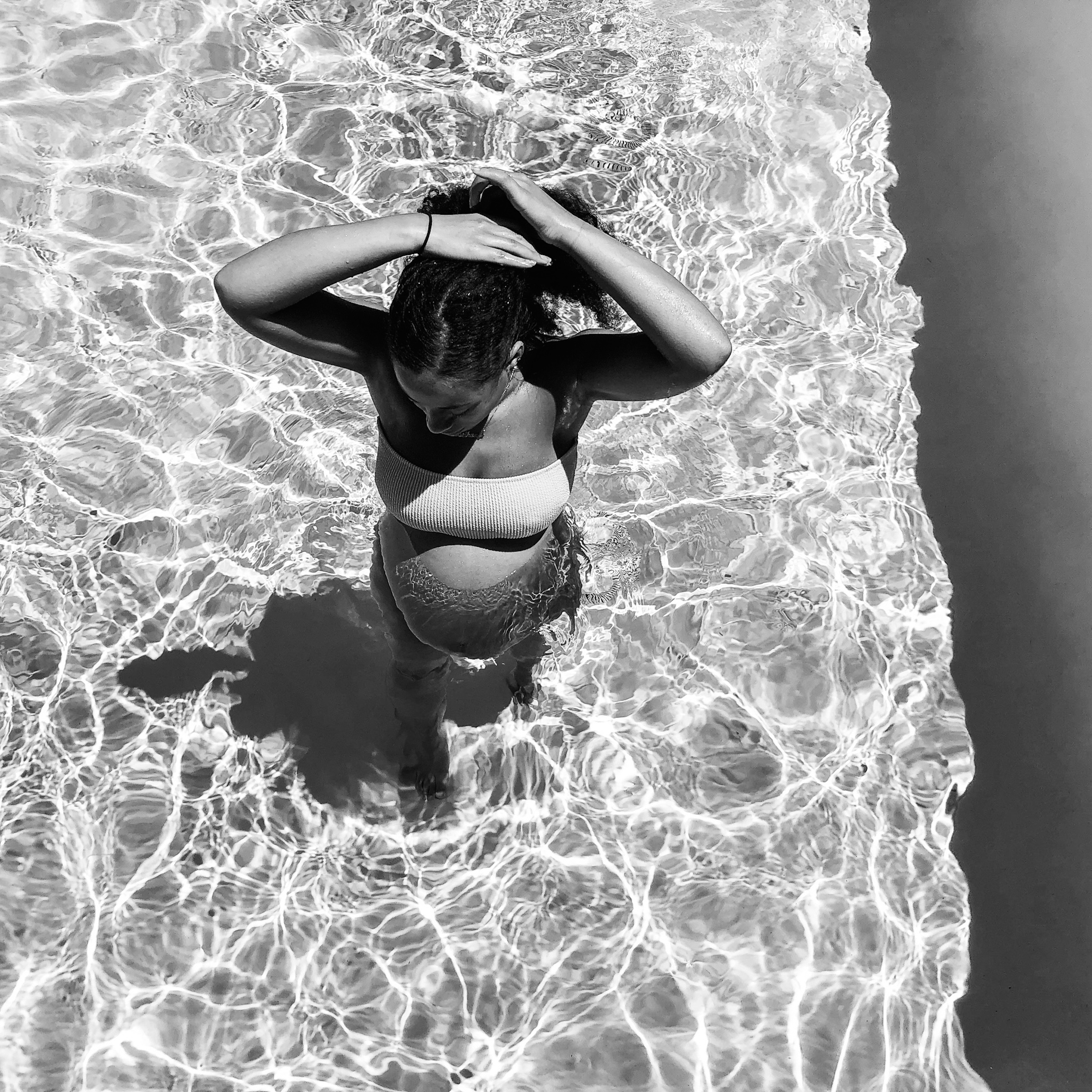 What are you now hoping to communicate with this imagery, and the future work you will do on the series?


Women's stories make up just 0.5 percent of recorded history. My hope for this work is to create space for other voices and legitimize experiences like mine. The U.S. has incredibly unfair family policy with the pressure of raising kids being put more on women.

For us to begin to tackle these issues, we need space for women to talk about their experiences of pregnancy, birth and motherhood.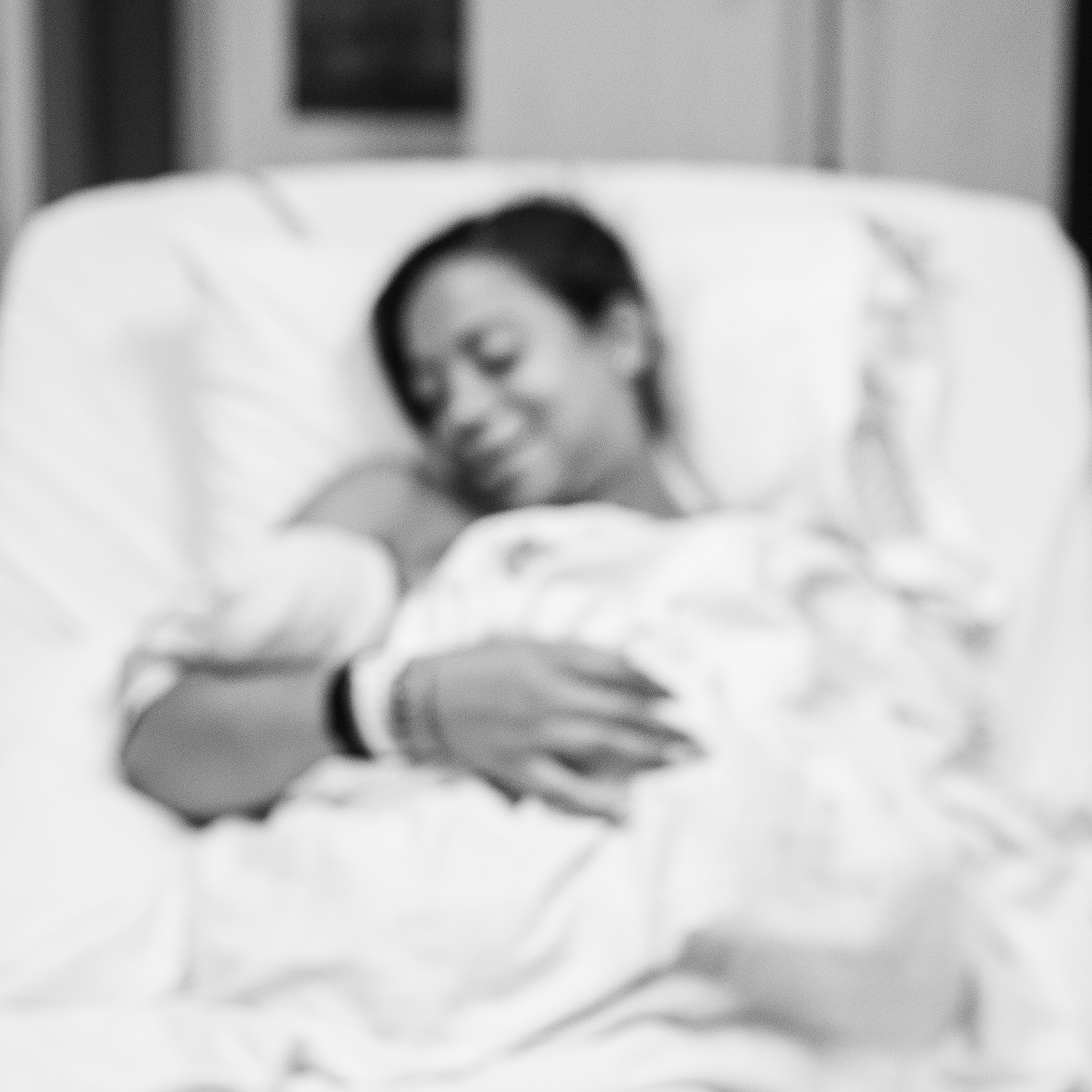 In conversation with Sara Urbaez
Edited for length and clarity




Adriana Loureiro Fernández:
Paraíso Perdido

Where are you right now? Where are you from?
I'm Venezuelan, which is where I'm based. I've lived here most of my life but I went to New York for postgraduate studies in 2017. I was born and raised in Caracas.


How does being from Venezuela inform the work that you do? How does that impact your photography?
I was always seeing my country from an outsider's eye on the news. I was always asking myself if I could identify my culture with all these things that I saw being put out into the world. Most of the time I did see my culture there. But then at some point, I think the circumstances were so overwhelming, that I had to become a part of it.

When I was in college, I wanted to do advertising photography, but my reality became so overwhelming. Politics got in the way of everyone's life. Part of growing up in Venezuela means that you will eventually be in some form of protest — that was my generation's case. I didn't really see much of an option other than me actually being there and seeing things for myself. That's how it all began.

At some point, I think a friend told me, "Ariana you're always photographing everything, why aren't you photographing this?" My first protest was over democracy and freedom of speech. I went there the next day with my camera and then I never stopped. That day, everything clicked — this is what I'm going to do now.



What do you think some of the narratives about Venezuela — especially in the news cycle — are missing?
That's a tough question for me to answer. Before, I would say the subculture — the things that weren't news but were a really strong part of our identity and our current affairs.
Then
the crisis became so bad
that it dried out all of our culture. You need money for culture and arts — even if it's just a little bit, you need it. I had a lot of friends who were musicians and most of their instruments were eventually stolen. The music started to die out and artists who were friends of mine couldn't find jobs or couldn't afford instruments.
Now the media is more interested in the in-between of the conflict and there's more space for that.
It's challenging — I know that sometimes my work is redundant, but it's a matter of persistently denouncing the really harsh realities that most people here live in until it stops, until it gets better.
What's so moving about your work to me — what adds a whole other layer to it — is that you're rooted there. You know your country, you know your place, you've seen it in all its different forms. Whereas that's really different than just a one-off photo in the newspaper — your whole body of work is a powerful homage to Venezuela.
I think the value of life and our idea of what life is worth has been so transformed. Dying here is so easy and an everyday matter. With the years it's been really embedded in people's minds if they're here or not, no one cares. That's especially true for very poor people. They just get killed and the idea of justice is disappearing, if not completely gone.

This is me trying to tell them that at least I'm here for them. As long as they want to talk to all of us and show all of us the really harsh realities that they're going through, I'm going to be there for them. That weighs on me — I need to do this, I can't be shy about it.

At the end of last year, I put out a story with The New York Times about how Caracas is having this crazy uptick in spending money and wealth. When that story came out, a lot of subjects I have visited for years told me, "You can't keep doing this. Don't get distracted, this is still happening. We're dying here." Literally, people telling me, "We're dying here." They're seeing their children die. That was very sobering — the entire experience refocused me to get back to the really critical stuff.



You were talking about your subjects. What kind of relationship do you have with some of the people you photograph? How have you built that over time?
At the beginning, in "Paradise Lost," which is my ongoing project here, a lot of them were my friends or friends of friends, people who I grew up with. But all of those people in images from 2014 and 2015 have left — they're not here anymore. When they left, I started to reach out more to my network and people I knew.

I like to listen a lot and people find comfort in that. Most of the people in "Paradise Lost" are yearslong relationships, people I continue to visit monthly. Well, now, it's a little bit tougher because of the quarantine, but I'm still talking to them at least weekly just to check on them and see how they're doing. I think it's important here in countries like this because we do have a history of a lot of foreigners coming in and taking.



I can imagine, how your country's suffering could be turned in an exploitiative opportunity for foreign photographers.
Yes. I do think we all take as photographers and then have struggled with that, but I've had to come to terms with the idea and be honest with myself about it. My way of dealing, and maybe this is just me trying to make myself feel better. I don't know if it's working. I hope it is, but just letting them know that I genuinely care. I'm not there for photos, I care. I really care about their stories coming out. I really care that some of the things I witness don't go unnoticed. I think it's important that even though there's no justice here, it's important to build memory for the future, kind of a what-not-to-do guide for us.



The way people are photographed and shown, there's a real depth to it. For me, I'm so excited and just relieved to know that you have relationships with some of the people you photograph and you talk with them.


I keep meeting people that remind me of my family. Just this week, I was photographing an extremely malnourished old woman. She reminded me of my grandmother so much. This kind of idea has taught me to be really respectful, but it's a thin line because you're photographing these extreme conditions and just horrible things. How do you touch upon those topics because you have to, they're important? How do you do that, respecting the humanity of the people in front of you, even though this is probably the worst time in their life?

I have that reminder with me all the time. Even when I photograph outside of Venezuela, this could be your mom, your dad, your brother. Do it respectfully. Do it in a way that if it happened to your mother, you would feel okay with that. You empathize with them on a next-level — a lot of what they're suffering is what we're all suffering.

Of course, there's levels to it. I'm super privileged, I know that, but there's some things that you can't escape, no matter the privilege. I still have issues with running water, but I need to be grateful. I have running water every day for at least a couple of hours, whereas I know communities that haven't had running water for literally years. In some of my work, it's almost like a self-portrait in many ways. Only that I'm not there, I'm just doing it to others, but it's I think a shared feeling and a shared experience in many ways.



It gives me chills. It's not separate. You're not removed from it. It's affecting every person.


That's why I haven't ended that project — my idea is that the end to it is going to be the time when I can re-photograph all of these people in a better condition, one that's a little bit more normal. When that moment comes, I'll think my work is probably going to be done.



So this a mission-based project. You're not giving up on it until these people are in a better place and you can show that.


It's exactly it.



Having grown up there, do you feel nostalgia informs your work? Because I feel so immersed when I'm looking at your images and it feels so in the present moment. When you're creating the work, do you have nostalgia about different time periods in your country?


That's a huge part. That's where the name came from. My generation grew up hearing, "This used to be a paradise, and we used to do this, and we used to do that." This is the image of our country that our parents chose to remember and hold onto, yet when I started to grow up, I couldn't find that place anywhere.

I think my generation has a feeling we were robbed, like this place was stolen from us. With Paradise Lost, it's exactly that. It's trying to parallel our beauty, which is always here.

We don't even have a winter. It's summer here all year round. We're in the Caribbean essentially. Food is still wonderful. I try to incorporate all these things that could make a perfect country and then juxtapose them with what we're actually living in, which is heartbreaking and very somber. I think the entire project is based on the idea of, "When is it that we get the opportunity to go back to this place? How do we earn it back?



In conversation with Sara Urbaez
Edited for length and clarity




Melissa Alcena:
Portfolio Overview

I want to start off by talking about your connection to the island of the Bahamas is this where you were born and grew up?
I was born and raised here in Nassau, Bahamas. I didn't have a strong connection to my culture growing up. My family wasn't super huge and all of us weren't that connected at that time, which was unusual for a Caribbean family, to be honest — but that's what my situation was.

I didn't feel a connection to my country at all. Also, when your accent isn't as strong, there is this feeling: "Oh, you don't sound Bahamian. You're not one of us. You can't relate to us."

I was introduced to photography early on through my father's coffee table book. They were predominantly in all these different countries in Africa. I knew that whoever the photographers were — most likely white men — they were trying to bring attention to these different cultures, and I appreciated that at least.

As a hobby, I would take pictures of people because I wanted to know their stories. A camera was a way of exploring that.



When did this shift happen for you where you became interested in learning about the beauty of your own culture?

I took a photography course at a school in Canada. When my visa was up, I was in the process of applying for a new one, and I found out the protocol had changed.

I was coming to grips with the realities of having to move back to the Bahamas. I didn't know what that meant for me because I had no connection there — I didn't feel like that was home. I was devastated. I was exploring myself as an artist, still learning about myself. I felt like I had work to do in Canada.

I slowly started meeting people, being reintroduced to my culture through my photography. I started to learn the language of my people. I started to understand our culture a lot more, the dynamics, the politics. Before I was reacting, I wasn't engaging. Then I fell in love with my country.

I talked to people about our different perspectives and classes — in this country, there's a lot of classism. When you meet someone, they ask who your people are. They'll ask your last name — it's the leftover from colonialism. We got our independence in the 70s — that's not too long ago.


You talk about perspective. When I look at your work, there is a sense of wonder and a deep appreciation. I noticed how beautiful the skin tones look — there's so many different types of skin tone in your imagery. It's not something I've seen in work documenting the islands. What do you want people to know about the Bahamas? Because I have never seen much of any representation of the island.
There's not enough current documentation of the Bahamas at all. There's definitely a lot of older documentation when there was an interest in the 50s to the 70s. You had a lot of the "Life" magazine collection, things like that, the idyllic. What I noticed is a lot of the documentation that I've personally seen about the Bahamas has to do with the people who will take care of you while you're here.

I don't see a lot imagery representing the actual person, it's more of an outside perspective looking in. There are some Bahamian photographers who have collections and some of their grandkids — who are also into the visual arts — are bringing those back out. Other than family members' photos, you don't see Bahamians being photographed eye-to-eye, in a way that's representing them, saying, "This is us."

On a level playing field.


Exactly. I am so against any images of Black people where the perspective is looking down on them. I avoid those angles. I never look down on a Black person in my images. To me, especially a Bahamian, when the person sees it, I'm already giving them a perspective of superiority over that person. You know what those images remind me of? Those Feed The Children commercials — and Africa is depicted as full of famine and poverty, these little children are covered in flies. and there's always images with a child looking up, saying "Help us."


Yes, I agree. That's what is so pervasive. Do you think the way that you are treating skin tones and your attention to that is, in a way, also challenging stereotypes?

First of all, if you want to talk about the history of skin tones and photography, film wasn't even invented to capture our complexions in all of their glory. There's so many shades to being a Black person. It wasn't until the very last five years I've been able to get a foundation that matched my skin tone — I had to mix color. Prior to that, people would be lucky if you found three shades.

When it comes to skin tones, I definitely pay attention. Personally, as a Black woman, I've struggled with my own complexion and trying to not only photograph that as correctly as possible. I did not grow up with an accurate representation of my complexion, anywhere.



There's so many nuances. There's so much complexity to our beautiful skin colors.


There's so much going on — what do we have to do for people to realize that there's so much to the spectrum that is Blackness. I pay attention to that. I try to remember what my experience was with that person, what their complexion was. Sometimes, if I'm attracted to a person's darker tones, I may try to bring that out, because there's still a lot of colorism within the Black community — darker skin is not as celebrated as it should be.

Your portraits feel so intimate. It's interesting that these are not your immediate family members.


I literally meet a lot of these people the first time — a lot of these images will be during a holiday weekend. Holiday weekends in the Bahamas are lots of people going to the beach, lots of traffic, lots of barbecues outside, lots of base music playing.

I'll be looking around and observing, see somebody and the way they move themselves and how they present themselves, and I'm like, "Oh, my God." I'll know — I got to take a picture of that person. I start talking to them, ask them questions about themselves, hang out with them, and then when it's time to take a photo, after I've asked their permission, I've only got at this point maybe 10, sometimes 15 minutes to take their picture, because I've already spent this time annoying them with questions.



I love hearing about this because this is why I wanted to talk to you and feature this work on LISTO, because it is almost a documentary style approach, but it's very different from parachute journalism, or some outsider coming in and taking a picture quickly of someone. The work takes on different meaning because you are rooted there.


Even when I approach people to take their photos, I don't carry my camera with me when I go to ask them, because that alone to me is the assumption that I am going to get a yes from them. It's psychological to me. If someone came up to me and there's a camera, I feel pressured because I have to act a certain way. I approach people the way that I would like to be respected as well.

A lot of documentary photography is snap, snap, snap, but why can't we document people on their terms? There are communities in the Bahamas that are very historical — some are areas where slaves first settled in the Bahamas. There was a walk that the National Art Gallery did here where we went around in these communities. We had a well-versed historian walk with us and tell us about the history of these neighborhoods. People had cameras and phones with them, and they were taking pictures.

I ended up on this woman's porch and I asked her permission to take her picture. She said, "I will only allow you to take my picture because you asked." I asked what she meant. She said, "We have so many tourists that come up in these areas looking around and taking pictures of us. I'm sitting on my porch, I have a bonnet on my head, my hair is not done, I'm enjoying my space, and they take my picture without my permission. I don't want to be represented that way."

There's this aspect of being Caribbean and being Black — we take a lot of pride in our appearances and the way that we want to present ourselves, we adorn ourselves a lot. When you have people coming from a white gaze taking images of Black people on their porches without their permission— if you know if your granny didn't want to be photographed like that, why would you photograph that woman like that?



That entitlement of photographers entering a foreign space and treating it as though it is purely there for your entertainment, and for you to take whatever you want from it — is deeply problematic and colonial. If you're genuinely interested, talk to the person you are photographing and get to know their story.


That's what we need more of in the photo industry. We need people to understand consent and permission, empathy, intention. What does it look like when you photograph people in a way that's meaningful — in a way that serves to honor them, their truth and their life, and is not voyeuristic? I have a problem when people go to other people's countries and they don't connect. If you are sent on an assignment and you get to live in another place for a few weeks and you try your best to meet people on a certain level and see what they're doing and understand what they're doing. That's different. Then from there, you get these meaningful, beautiful portraits and I love that.



In conversation with Sara Urbaez
Edited for length and clarity




Juan Brenner:
Portfolio Overview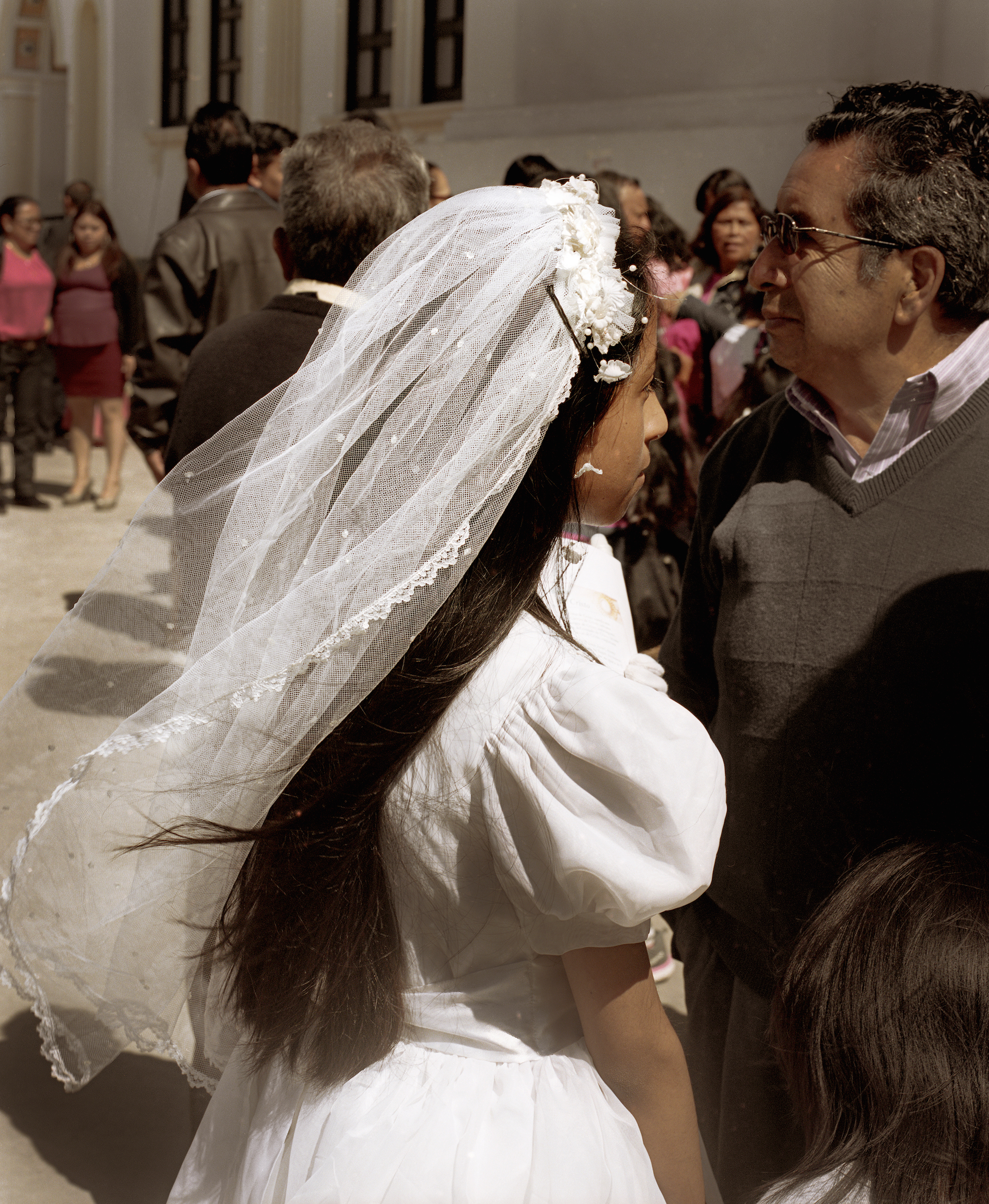 I'm so excited to talk with you because I have been thinking about your work for some time and I'm just amazed by it, I feel transported to Guatemala. Has your photography always been connected to Guatemala?
I started doing photography in the late 90s here in Guatemala, and I'm 42. I was really young when I started. I've always been inclined to street culture — skate, hip hop, electronic music. I knew I wanted to be an artist since I was like 12 years old — I just didn't know what I was going to do. I accidentally picked up a camera and started doing photography here in Guatemala.

After a year or so, I knew I didn't want to be here — I didn't like what was going on here. I wanted to embark on an adventure. I had nothing to lose — I went to New York. One thing led to another and I became a fashion photographer — I was there for 10 years. So I was really into fashion photography, doing a lot, working a lot. The fashion scene, the parties and bad influences took over, so I came back to Guatemala.

At first, I didn't want to do anything with photography — I focused on doing a bunch of different things and just creating. But it was inevitable that I would gravitate back to photography, through different clients from the studio to my photo books. I'm addicted to photo books — my partner and I started a collection of them, a little bit fashion oriented, but also contemporary photography. And then I'm like, "Who am I kidding? I need to shoot, I need to do something — a project."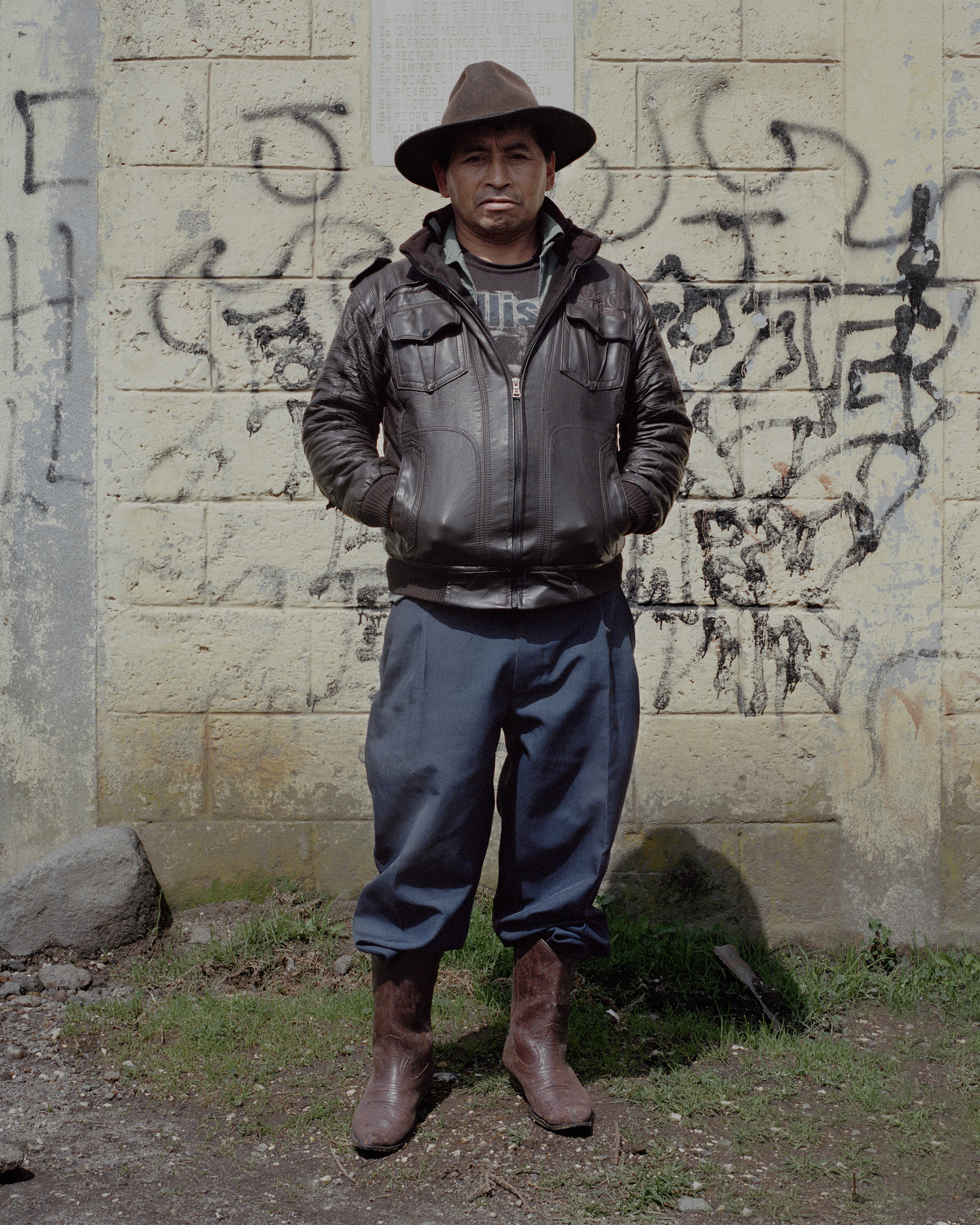 What was the feeling like of returning, after wanting so badly to get away from where you come from?

I ran away from Guatemala when I left. I didn't want anything to do with this place at all. I've always had bad blood with the whole Latin American photography concept. I don't like it. I'm a photographer, not a Latin American photographer. I happen to be from Latin America. No one talks about, "Oh, he's a European photographer." Come on now. I understand why people did it, but at the time, I just didn't want to — it was important for me to blend. I had to blend in, and I wanted people to see my work and be appreciative of it without knowing, without that factor.

When I started thinking about what I was going to do in Guatemala, I knew that disconnection was a really important part of my formation. When you're disconnected, you don't know anything about your history, you're ignorant because you wanted to blend in. You were successful at blending, learning the language, you were successful at being accepted. You just left all that behind, but the place where you are from — the territory — it is important.


I'm curious about the shift that happened once you were back in Guatemala. How did you start embracing your heritage?
I really wanted to reconnect and I started to do very formal, investigative research on the conquest of the Americas. I decided that I was going to do this project and spend a lot of time talking, investigating, and dissecting the topic of conquest. It's called Tōnatiuh. "
Tōnatiuh
" means the sun and that was how the pre-columbian inhabitants of the territory nicknamed Pedro the Alvarado, conqueror of Guatemala. For me, this project is really somber. It's a dark project, especially seeing the effects of globalization on Guatemala.
I based my photography locations on the same path of the conquistadors from 500 years ago. There's so many details — the technology from this image above is from 3,000 years ago. With the mecapal, you put it on your forehead and you carry stuff. That's technology from 3,000 years ago that's still being used 500 years after the conquest. That's about 180 pounds that someone has to carry every day to have fuel and heat.
Where was this image taken?


This is where the four lords of the K'iche empire were burned alive by the conquistadors — just weird things that happened here in Guatemala.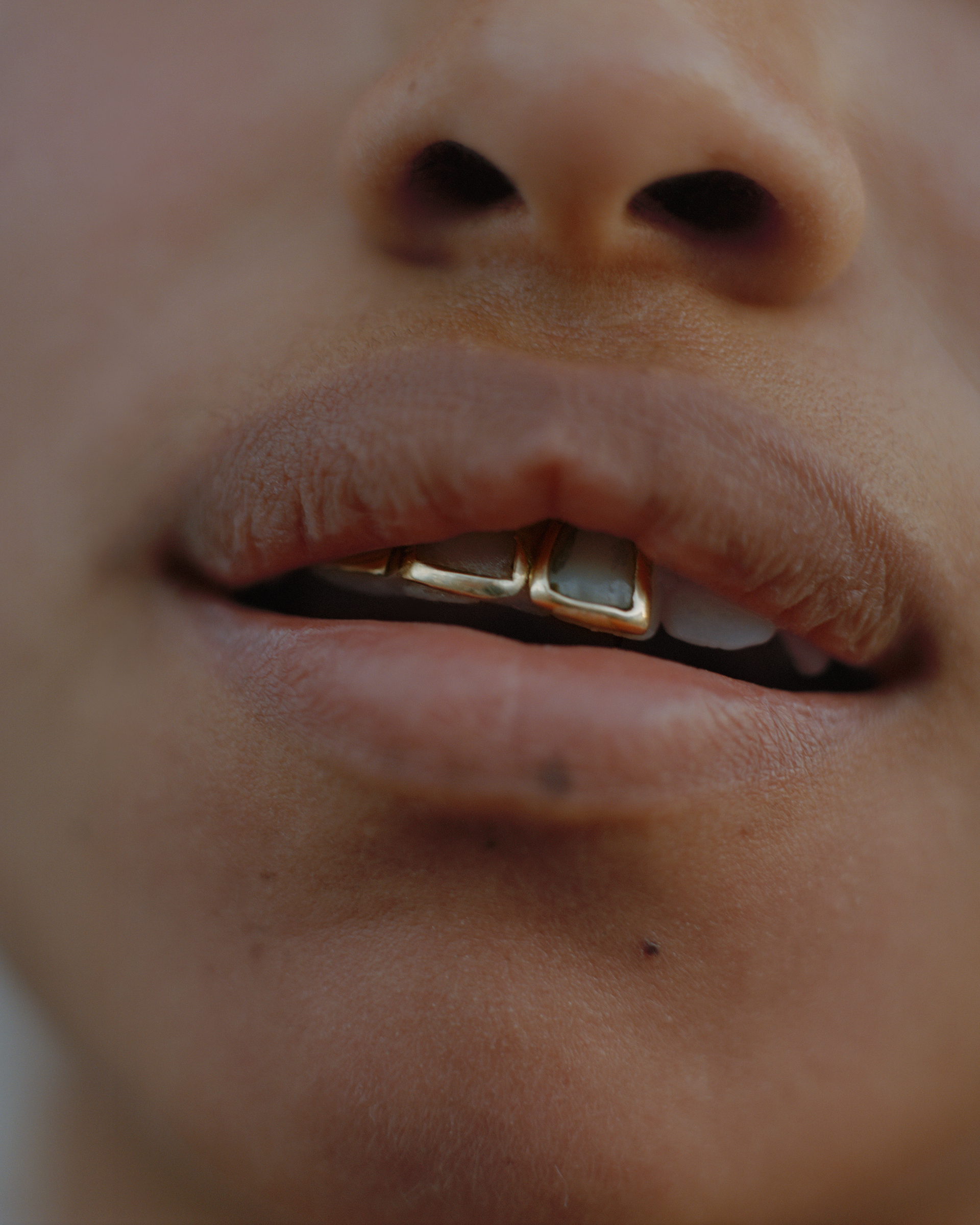 I noticed a lot of teeth and emphasis on that in the imagery. Can you tell me a bit about that?
One of the things I do in my practice is work around circular stories. What's going on with the gold teeth? 2,000 years ago, Mayan royalty started embellishing their teeth with jade, conch, and bone. The Mayan culture disappeared around 800, 900 years ago. The Spanish came in to conquer, destroy, genocide, death, slavery — colonization — maybe a hundred years ago. Suddenly, In the 20th century, a new economy started developing in the Highlands, and people started putting gold in their mouth again, just because they had the money.

It's beautiful how history repeats. Now they have money and they put in the gold teeth — the thing that the Spaniards came to the Americas for. And sometimes I felt like I was hunting for gold while shooting the project.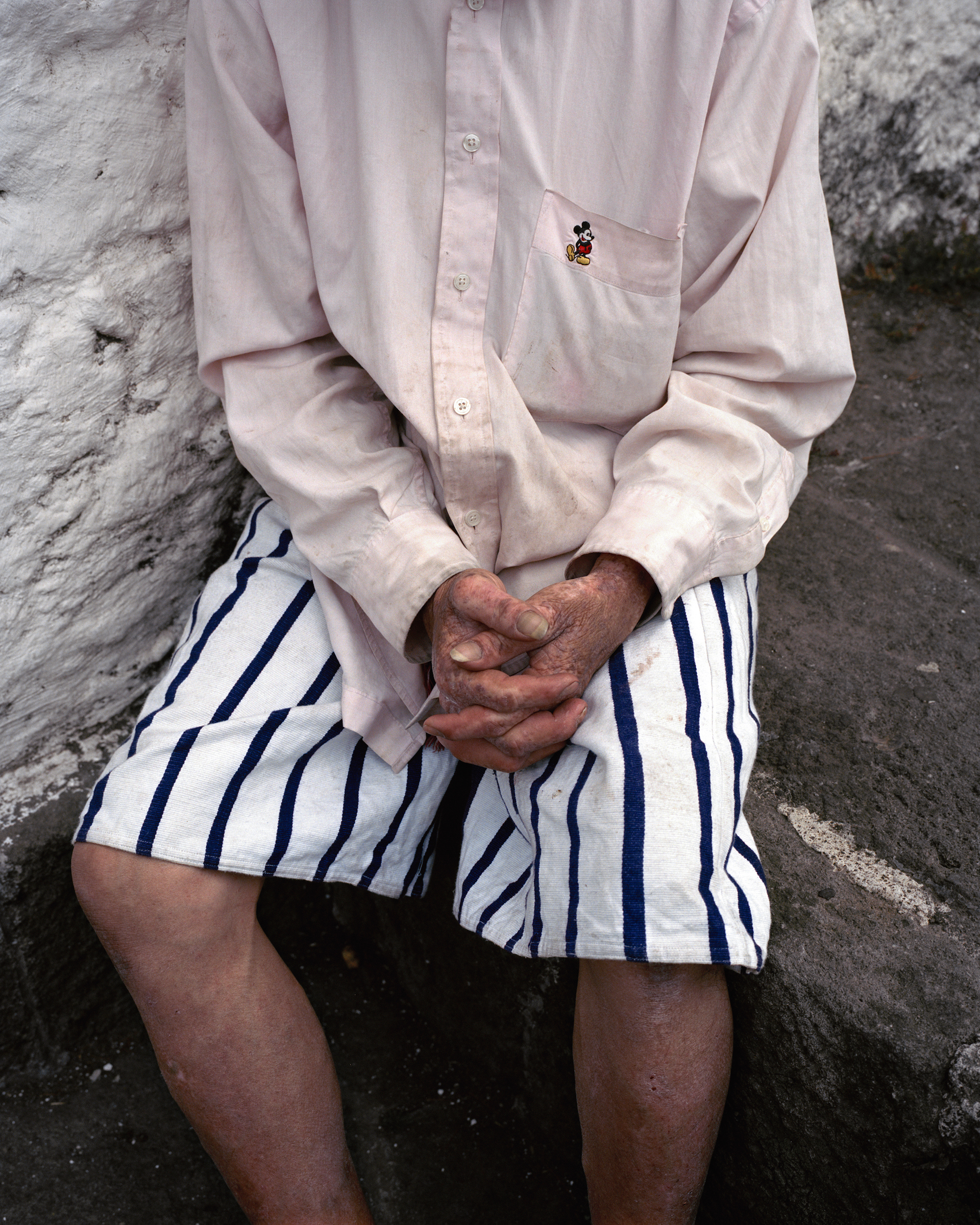 Some of the most moving imagery shows how materialism and labels sneak their way in. The labels are small details, but once you see them in the image, it completely takes over.

It's just this post-colonial thing. I feel like Now the new invader is the American empire. The United States of America has reshaped our history — they started reshaping our history in the 40s, right after the second world war, when they started becoming scared about communism. They've reshaped our history in really bad ways.

For example, in this image, the young man is the first Catholic priest in his family, but his father is a Mayan priest priest — so this is insane. It's just so special for me.



How is your new project and how it's different from the Tōnatiuh project?


When I was shooting Tōnatiuh, I was in a really bad, dark place. I spent so much time investigating the conquest of Guatemala — all the information was so horrible, it was overwhelming. I was pissed off.

That's why the book is really dark and somber, but at the same time, while I was making pictures, you see beautiful things happening. And one of the things I see is how the new generation is reshaping their own aesthetic, and how they are embracing globalization in their own way — it's so cool to see.



The newer series has this spirit of revolt. It feels like a "fuck you." It feels as though jewelry and different status symbols are being used in a proud and subversive way. It's absolutely thrilling to me.


What the colonists did and continue to do to us is horrible. That's what I want to talk about in my work. I also want to do it in a very blunt, stylish, digestible way. It's my obligation to show the other phase of the story, the next generation, but at the same time criticize and raise questions, because this is all very deep. The white man wants to have all of us under his boot. And that's what happened for the last 500 years. You have to understand that we were conquered and made slaves in our own land.

This image of car rims was taken in the middle of nowhere in the mountains. The highlands have had a noticeable boom in economy in the last two decades, Money sent from USA, Agriculture and Religion are probably the 3 most important pillars of the economy, it's known that drug money is being laundered in many ways, and definitely thru those pillars, so I'm very carefully investigating and trying to understand how much of this boom is tied to illicit Cartel money.



In conversation with Sara Urbaez
Edited for length and clarity




Alexis Hunley:
Portfolio Overview

I saw that you're based in LA. What is your connection to LA and how long have you been there?
I was actually born here. My mom's family is here — my cousins are here, my aunts, my uncles, her side of the family — most of them are here. I moved back when I was 17 and finished my last year of high school here. This is home. I grew up throughout the Midwest and other states — Missouri, Florida, the D.C. area, Cincinnati — but we always lived in predominantly white neighborhoods and I went to predominantly white schools. Coming back to LA was the first time I ever lived in a neighborhood with Black neighbors and was able to see Black people shopping at the grocery store.

I never realized how much I needed to see things like that. So this neighborhood, in particular, is very, very important and special to me because of that.


I was constantly in white-dominated spaces growing up. That's something that really resonates with me.
Because it is so important when you see people who look like you doing, grocery shopping, Black kids playing in the street, skateboarding — I never saw Black kids skateboarding. I wanted to skate so badly when I was in second grade, and I remember going to the skate park and it was all these white boys. And I thought, "I don't think I can do this." So I never tried any stuff like that. The only kids I was playing with or hanging out with were white kids — a lot of them were really sweet and nice, but there was always that barrier, especially when you add in people's parents. It's never the same. . I never really got to experience the nuance and the intricacies within our community of Black.



I'm wondering how that informs how you photograph and why you've chosen photography as your medium.
Because we moved a lot and changed schools a lot, I spent a lot of time observing people, soaking everything in, and trying to see people. Photography was one way that I was able to do that. The way that I photograph now, it's very much impacted by that, as well as my background in psychology. It's my opportunity to fully immerse myself in the people around me — when others feel seen often times I feel seen.


You see people and you hear what they're trying to say. And I see that so much in your work. I'm interested in your imagery covering the Black Lives Matter protests and Nipsey Hussle's death. What is it like documenting these powerful moments? Because these are such major news events. And it seems as though different photographers are flocking to cover them. What is that like for you as someone who sees LA as a home to witness the media frenzy? Did you notice outside photographers coming in and documenting it?
In the aftermath of Nipsey's murder, it was very unsettling in a way that I didn't expect — I've always been a fan of his music, his concert was one of the best I've ever been to in my life — but I didn't expect to be hit so hard emotionally.

I was actually out of town when he passed. His store is three blocks from my house, so when I got back into town, I just grabbed my camera and walked over there. I was taken aback by how many people arrived who were clearly not from this area. I remember there was a man, he was talking to somebody else about how he came from Europe. There were people from out of state and people from all around Los Angeles. It was very interesting because this area — it's the same people all the time. It's usually the same guys who hangout in front of the barbershop. The same folks who walk their dogs every evening. Familiar faces. These faces I had never seen.

You could tell that the people who were normally there were also unsettled because they didn't know who these people were. There was this energy in the air — the people who came to take their smiling selfies for Instagram didn't recognize they're not necessarily here for the right reasons. It's always been odd to me how people treat celebrity deaths. This isn't a statue that was built to commemorate somebody. This isn't a building that's been left as a tour for somebody who died 50 years ago — this person died last week and you're taking selfies in front of it.

Some were there to pay respects. Some were there for Instagram, some to party. So I focused on capturing a breadth of those moments, like the folks who came and were smiling and partying versus the folks who were clearly heavily emotionally impacted and there to pay their respects. I remember there was a middle-aged Black woman praying and burning Sage over all the candles. And then next to her, this younger woman came and had her friend squat down and take a selfie with the mural behind her.

In relation to the protest, it is a very similar feeling of voyeurism. Almost like people who haven't taken the time to see us or understand us or listen to us now suddenly want to tell our stories visually. It's even more upsetting because I exist. Black photographers exist in every major city where protests are happening. We're everywhere. And we always have been. There's no reason any of us should not be getting assignments or be given opportunities to document our own spaces.



How does it feel for you to be a Black artist in this moment? Because for me as a woman of color, I have felt very invisible in this industry for a long time. And now in the past month or so all these people are reaching out to me. How are you are navigating that? Is that something you're experiencing as well?
I'm going to be very honest with you — at the beginning, it was unnerving for me. I was conflicted. I had a conversation with another photographer the other day about how it is unsettling. Sometimes it's hard to sit with the fact that this surge of attention and recognition is coming off the back of not just George Floyd's murder, but all of the subsequent people who have been murdered before Floyd and even in the months following his death.

It's frustrating and upsetting that people are acting as if Black people were just created at the end of May. Like we just started being great and worthy of recognition in May. Some days it feels like a slap in the face. Other days, I allow myself to feel grateful that we are being seen — maybe not always in the ways that we hope or wish for, or to the degree that we deserve, but the door has been cracked open.

I hope that as many of us as possible are able to flood through and just run with what we've been given. You know, we've always been able to make the best out of bad situations continuously throughout history. I have no doubt that we'll continue to do that, but I've had to give myself space to just feel those feelings of "sometimes, this feels a little gross." I'm not a trend. I have a skill. I have a talent. I'm worthy of being recognized and worthy of your assignments and your commissions outside of just being Black.



What is keeping you motivated?

Similar to you, it's my contemporary peers. Honestly, out of everything that has come my way, the connection with other Black photographers — not just documenting the protest, but just producing work in this industry — has kept me afloat, emotionally stable, and inspired. Support and praise amongst ourselves is what keeps me going.